Covid-19 and Your Eye Care 
In addition to the social distancing policies outlined below, read more from the American Academy of Ophthalmology on new procedures for routine and urgent eye care.
– Everyone entering the clinic must wear a face mask or some type of facial covering. You'll be screened before entry.
– Due to limited waiting room seating we ask that only the adult patient come inside for the appointment (unless medical or logistical needs require otherwise). Minor children may be accompanied by one adult.
– The optical shop will serve two customers at a time to limit exposure.
– We request that contact lens orders be placed here on our website (link above) and shipped directly to the patient.
**********************************************************
The doctors at Central Arkansas Ophthalmology specialize in the following medical and surgical services:
Medical and Routine Eye Exams
Laser Eye Surgery

Eyelid Surgery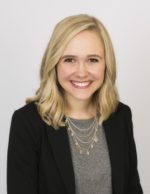 We're excited to announce the addition of licensed optometrist, Laura Wooten, OD, to our practice!
Dr. Wooten specializes in routine eye exams with an emphasis in contact lenses as well as the treatment of eye conditions and ocular disease.
If you'd like to schedule an appointment with Dr. Wooten, give us a call at (501) 664-5354. She accepts most medical insurance as well as VSP vision insurance.
Please feel free to call us if you have any questions
or to schedule your next appointment.
501-664-5354
Fax: 501-664-5257